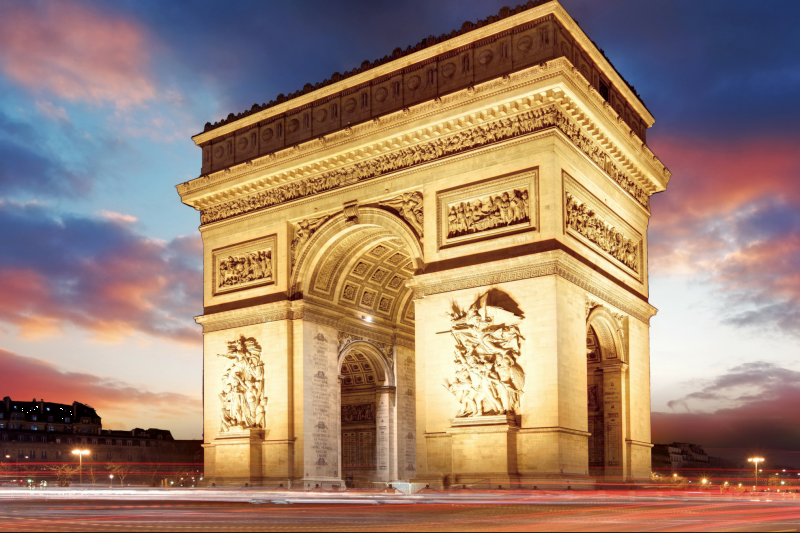 Arc de Triomphe and Champs-Élysées
Este es un producto nuevo! Ya es posible reservar entradas, y la información estará disponible en Español dentro de poco.
The golden sunrays brightens up Paris, making the city shine with red and yellow colors. You stand there with a person close to you and try to fathom how wonderful this panoramic view really is. It is a magical experience in one of Paris' most admirable places.
Se acepta vale electrónico en móvil
Duración: 1 horas 30 acta
¿Qué incluye?
Skip the line-tickets to Arc de Triomphe.
Small groups of 25 people or fewer.
Audio headsets.
Indicaciones
Dirección
63 Av. des Champs-Élysées 75008 Paris France
Atención al Cliente en Español

93 181 67 02
Necesitas ayuda? Contestaremos tus preguntas con mucho gusto.